Bayview General Trading has strived to bring exceptional services at remarkably low prices, and with fast deliveries, to businesses of every size. We have grown from our humble beginnings in a small warehouse to one of the largest stationery supplier in the UAE. Bayview General Trading is a one-stop solution for all your office needs. Our products include but are not limited to: Office Supplies, Ink & Toner, School Supplies, Furniture, Breakroom, Paper, Electronics, Facilities Management, Kitchen & Homeware Make sure that your workplace is stocked with the supplies to meet your daily challenges. Come to us: The prominent stationery supplier for office supplies Dubai.
WHAT MAKES US DIFFERENT FROM OTHER STATIONERY SUPPLIERS
We treat our clients as a family and try to help you find the best deals possible. We have dedicated in-house experts with decades of experience to help you along the way. We are located in the heart of Dubai with over 40,0000 items in stock for free delivery at your doorstep within 5 to 7 days. This means you never have to wait a while for your order. Our competitive prices and rewards will save you much more than with our competitors. Thousands of businesses rely on Bayview general trading for their daily office supplies. Become one of them today.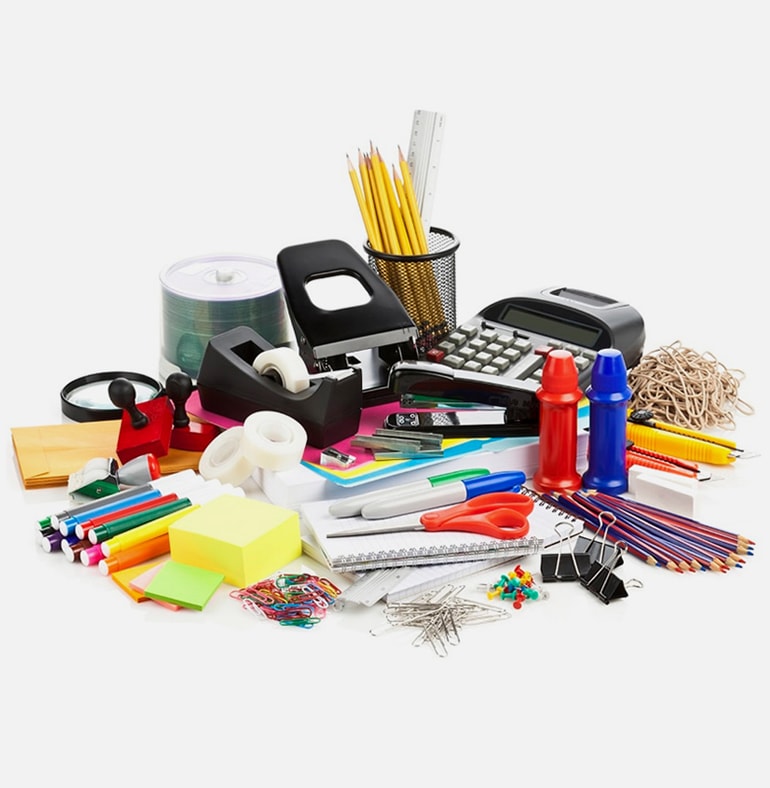 View More Products click to download our catalogue.